CCNP Enterprise Training Certification
March 31, 2021
2023-03-06 10:59
CCNP Enterprise Training Certification
Best CCNP Training in Delhi | CCNP Course In Delhi
Download Craw Academy Application
Cisco CCNP Training in Delhi Engineer responsible for Security in Routers, Switches, Firewall, and Ips, as well as choosing, deploying, supporting, and troubleshooting Firewalls, with the substantial increase in cybercrime attacks. This magnificent course of CCNP Certification Training in Delhi comprises highly useful information security related to Routers, Switches, Firewall, and IPs, as well as choosing, deploying, supporting, and troubleshooting Firewalls, with the substantial increase in cybercrime attacks.
Book a Trial Demo Class
Training Available 24*7 Call at +91 9513805401
Cisco CCNP Training and Certification Course in Delhi
The Implementing Cisco Enterprise Wireless Networks (ENWLSI) v1.1 course is meant to hone your skills and improve your knowledge for creating secure wireless network infrastructure and troubleshooting any related issues/threats. In this course, one will get familiar with implementation of wireless network like FlexConnect, QoS, Multicast, advanced location services, security for client connectivity, monitoring and device hardening.
CCNP Training in Delhi proves your skills with security solutions. To earn CCNP Training in Delhi, you pass two exams: one that covers core security technologies and one security concentration exam of your choice, so you can customize your certification to your technical area of focus.
Cisco CCNP 350-401 Course Content
Module 01 : PPP: Point to Point Protocol
Module 02 : PPP Negotiation packets
Module 03 :CEF (cisco express forwording)
Module 04 : IP addressing version 4, Subnetting and VLSM
Module 05 : EIGRP
Module 06 : RTP: Reliable Transport Protocol
Module 07 : Route Filtering
Module 08 : IP SLA (IP Service level agreement)
Module 09 : Named mode EIGRP
Module 10 : OSPF Open Shortest Path First
Module 11 : OSPF Neighborship States
Module 12 : LSA: Link State Advertisement
Module 13 : Route Filtering
Module 14 : Summarization
Module 15 : OSPF Network types
Module 16 : Point to multipoint
Module 17 : Loopback
Module 18 : BGP: Border Gateway Protocol
Module 19 : Types of massage in BGP
Module 20 : loop avoidance Mechanism in BGP
Module 21 : Connected check rule for EBGP
Module 22 : IPv6 addressing
Module 23 : GRE: Generic router encapsulation
Module 24 : Switching
Module 25 : VLAN virtual local area network
Module 26 : Switchport
Module 27 : Native VLAN
Module 28 : EtherChannel
Module 29 : STP Spanning Tree Protocol
Module 30 : MLS multi-layer switching
Module 31 : Gateway high availability
Module 32 : AAA Authentication, Authorization, Accounting
Cisco CCNP 350-401 Our Course Advisor
Career Prospects After This Course
Sales engineers


Wireless network engineers
Choose Your Preferred Learning Mode

We offer customized VILT (Virtual Instructor-Led Training) sessions at your convenient hours to provide effortless training.

One can also opt for the prerecorded video sessions available at any point of time from any particular location.

Hire a preferred trainer at your work premises at your chosen time slots and train your employees with full efficiency.
Cisco CCNP 350-401 Course Description
How Will This Course Benefit You
Craw Security's Students Awarded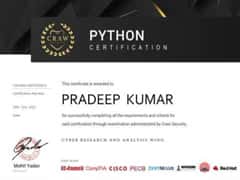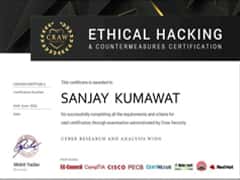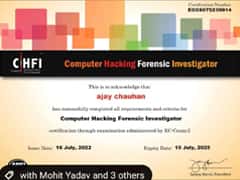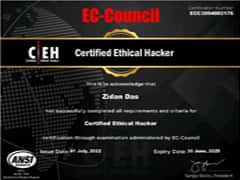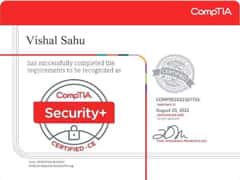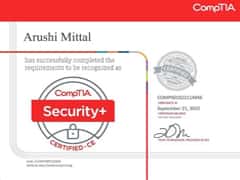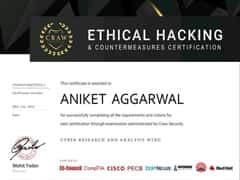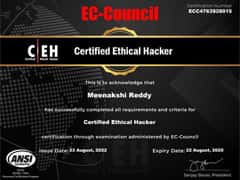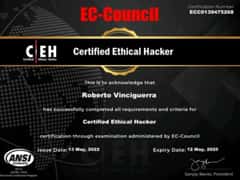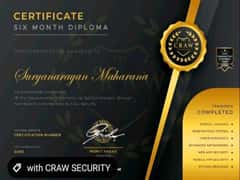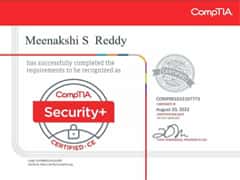 Related Cyber Security Course
What People Are Saying About Craw Security






Frequently Asked Questions
About CCNP Security Training in Delhi
The term CCNP stands for Cisco Certified Network Professional certification which is an IT certification dedicatedly designed and developed by world-class network professionals for honing the skills and expertise of networking individuals with IT or Non-IT backgrounds.
How do I get a CCNP certification?
Any CCNA or CCIE with at least one year of networking experience can become a CCNP by successfully passing 3 exams: ROUTE, SWITCH and TSHOOT. Each exam is very difficult and covers lots of material. Experts advise that you take the exams in the order listed. ROUTE is the core of the CCNP certification
Who is eligible for CCNP?
The CCNP Routing and Switching certification is appropriate for those with at least one year of networking experience who are ready to advance their skills and work independently on complex network solutions.
Either you go for CCNP training or certification exam, CCNA training is mandatory. Also, CCNA certification is one of the prerequisites for attempting the CCNP certification exam. So, the answer is, No you cannot do CCNP directly without taking CCNA training.
Can I get CCNP without CCNA?
It will no longer be necessary to have a CCNA certification in order to obtain a CCNP certification. To obtain a CCIE certification a CCNP certification will no longer be a mandatory prerequisite. Ofcourse a good understanding of the exam topics is needed before taking the exam.
If you think it's worth dishing out the $150-200 every couple of years to keep it, then do, otherwise let it expire. But remember it's easier to study core material to become ccnp respectable rather than have to sit the exams again and study all kinds of irrelevant info. You only need to take one exam to maintain CCNP