Learn Internet of Things IoT Course in Delhi
June 17, 2021
2023-03-10 11:49
Learn Internet of Things IoT Course in Delhi
Learn Internet of Things IoT Course in Delhi
Download Craw Academy Application
Learn Internet of Things IoT Course in Delhi penetration testing through our unique offering of Attacker Simulated Exploitation for Internet of Things IoT Course in Delhi solutions.
Book a Trial Demo Class
Training Available 24*7 Call at +91 9513805401
Internet of Things IoT Training Course in Delhi
Craw Cyber Security offers a complete security assessment and Best Online Internet of Things IoT Training in Delhi penetration testing through our unique offering of Attacker Simulated Exploitation for Online Internet of Things IoT Training in Delhi solutions.
In most of the cases even though devices share similar types of vulnerabilities, we often devote our time into unique ways of exploitation, and into things such as combining two lesser critical vulnerabilities to result in a major compromise.
Internet of Things Penetration Testing Course Content
Module 01: Overview of Why IoT is so important
Module 02: Introduction of IoT
Module 03: Introduction to Sensor Network
and Wireless protocol
Module 04: Review of Electronics Platform,
Production & cost projection
Module 05: Conceiving a new IoT productProduct Requirement document for IoT
Module 06: Introduction to Mobile app
platform & Middleware for IoT
Module 07: Machine learning for intelligent IoT
Module 08: Analytic Engine for IoT
Module 09: Iaas/Paas/Saas-IoT data, platform, and software as a service revenue model
IoT Penetration Testing Our Course Advisor
Choose Your Preferred Learning Mode

We offer customized VILT (Virtual Instructor-Led Training) sessions at your convenient hours to provide effortless training.

One can also opt for the prerecorded video sessions available at any point of time from any particular location.

Hire a preferred trainer at your work premises at your chosen time slots and train your employees with full efficiency.
Craw Security's Students Awarded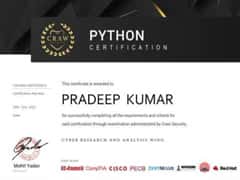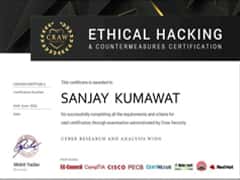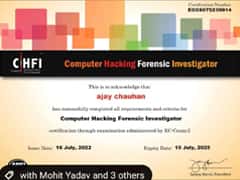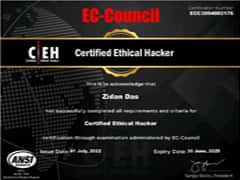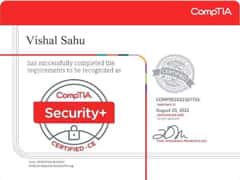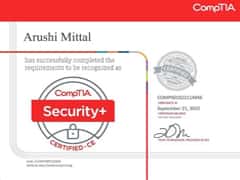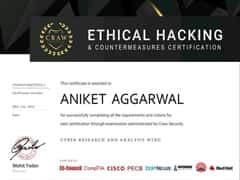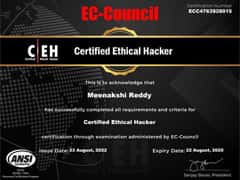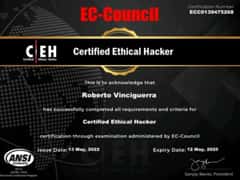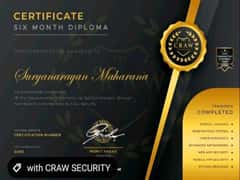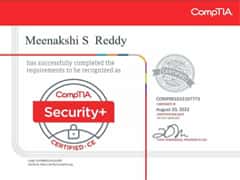 Related Cyber Security Course
What People Are Saying About Craw Security






IoT Penetration Testing Frequently Asked Questions
Internet of Things (IoT) is a concept of connecting any device to the net and to other connected devices. These connected devices are pre-occupied with internet connectivity, sensors, and other hardware that allow communication and control via the web. The IoT is a huge network of connected devices and people.
What are examples of the Internet of things?
Top Internet-of-Things (IoT) Examples to Know
Connected appliances.
Smart home security systems.
Autonomous farming equipment.
Wearable health monitors.
Smart factory equipment.
Wireless inventory trackers.
Ultra-high speed wireless internet.
Biometric cybersecurity scanners.
What is meant by IOT Pentesting?
A IOT penetration test, also known as a pen test, is a simulated cyber attack against your computer system to check for exploitable vulnerabilities.Insights provided by the penetration test can be used to fine-tune your WAF security policies and patch detected vulnerabilities.
What is the purpose of Internet of things Pentesting?
A IOT penetration test, or pen test, is an attempt to evaluate the security of an IT infrastructure by safely trying to exploit vulnerabilities. These vulnerabilities may exist in operating systems, services and application flaws, improper configurations or risky end-user behavior.
What does pen testing involve?
Penetration testing, also called pen testing or ethical hacking, is the practice of testing a computer system, network or web application to find security vulnerabilities that an attacker could exploit.


Generally speaking, pen testing is difficult on many levels.Whether they think they are not important enough to become a target, or they rely on their permanent IT management to take care of security, until they are hacked, a penetration test seems to them to be a waste of money and time.
Is IOT Pentesting a good career?
If you're good people would hire your services. Bounty hunting is also a good way of making money but it requires time and knowledge for exploit development. Pen testers are still required to find new exploits and patch up the security. But honestly don't seek penetration testing as a career.
Yes, IoT devices can be hacked. The question of whether a successful attack can be launched against a particular target may get a different answer. Given enough time, though, a skilled, determined hacker with physical or remote access to an IoT system can find a way to compromise it.
Is pen testing stressful?
I encounter many techies who love the science of penetration testing. They're captivated by the technology stack, the vulnerabilities, and the tools at their disposal. But, at the same time, they find the task of pen testing itself aggravating and stressful. A real pain.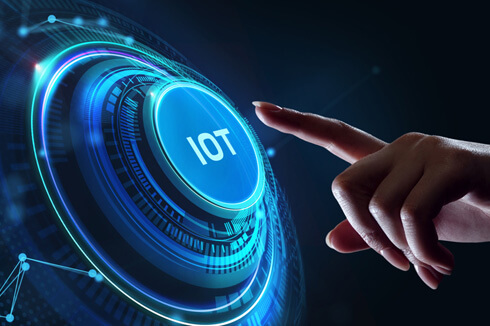 ** Limited seats available**
Call Now +91 951 380 5401