Digital Intelligence FTK | Craw Security
January 15, 2022
2022-10-22 13:30
Digital Intelligence FTK | Craw Security
Digital Intelligence
Craw Security is a company that totally deals with quality digital forensics equipment that outputs quality result-oriented solutions. Generally, the intended end-users of the company are the experts of law enforcement agencies, government bodies, corporate organizations, private forensic labs, etc.
FRED WORKSTATION
FRED is the primary workstation that gives you real and authentic parameters for forensic acquisition and analysis so that you can find a measure to resolve any investigation that comes across without any hurdle in the shortest time possible. The standards, characteristics, performance, pace, and agile are the key features of the FRED Workstation. It has been the best choice of forensic examiners at the global level through these years to function smarter, faster, and have result-oriented solutions in hand.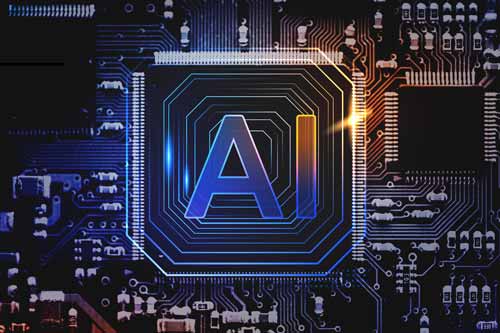 FRED-L LAPTOP
Small in size, but big in work performance due to its high-end configuration for the intended use of detailed forensic analysis work.  This is a compact system yet can perform to do multi-level tasking at a single go for getting quick research solutions.  It comes with Intel Core i7-8700K six-core processors that boost the processing faster for any forensic investigation.  Expandable memory to 64 GB and four slots just for hard drives to draw the I/O Flexibility genuinely required for today's heavy forensic applications and software.
It also includes external interfaces such as Thunderbolt, USB 3.1, and USB 3.0 to minimize data transfer times.  It is a compact as well as a handy device that can be taken for performing on-site jobs for investigation purposes related to imaging or analysis.
Apart from all, every FRED-L laptop comprises a valuable UltraKit stocked with three UltraBlock write blockers (SATA/IDE, USB3.0, and SAS), an UltraBlock Forensic Media Card Reader, and the Digital Intelligence USB 3.0 drive enclosure with a 2 TB hard-drive.
[INSERT_ELEMENTOR id="106923"]
FREDDIE RUGGEDIZED MOBILE SYSTEM
FREDDIE Ruggedized Mobile System is a portable and compact go-anywhere kind of device duly powered by FRED computer forensic technology.  As the name suggests, it is an agile and rugged workstation that is built to process both on-site as well as off-site investigations.  The main configurations of FREDDIE are as follows:
➔  An Intel six-core i7-6800K, 3.4 GHz CPU with 15 MB cache and 32 GB of DDR4 memory.
➔ The base FREDDIE ships with three high-performance drives for the OS, database/cache/temp, and case data.
➔   A four 2.5-inch SATA drive chassis flexes storage capacity when needed.
➔  A USB 3.1 connected 3.5" SATA hot-swap removable drive tray makes for easy, quick database transfer.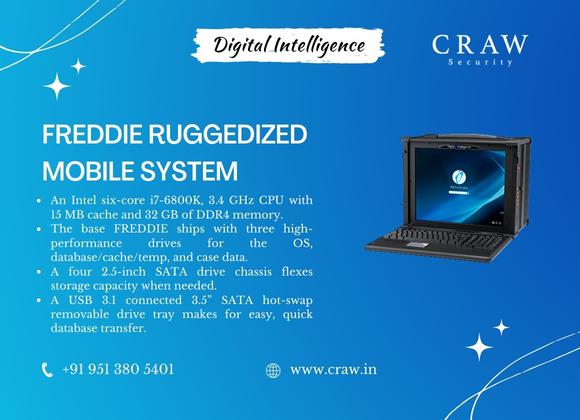 Start Your Career in Digital Intelligence
Join craw security and start your Career as an Cyber Forensic Expert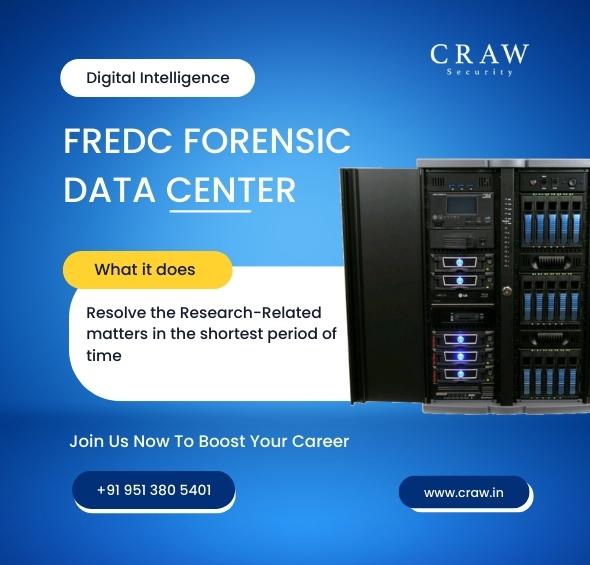 FREDC FORENSIC DATA CENTER
The FREDC Data Center is a result-seeking, heavy functioning departmental data forensic server, and infrastructure nicely designed under the Digital Intelligence trademark with the power to resolve the research-related matters in the shortest period of time.  Basically it every FREDC carries the following things:
➔  A SERVER-RM module as its heart, powered by Intel Dual Xeon E5-2620 processors, with 8 cores per CPU.
➔  Upgrades of 10, 14, and 18 cores per CPU are available.
➔  28 GB DDR4 memory is standard, upgradeable to 256 and 512 GB.
➔  A ten drive internal RAID array for the operating system, workstation images, and other data storage needs.
➔ FREDC systems also include a sixteen-drive RAID-RM module for digital evidence storage.
➔  It also comes with FREDC Data Centers to achieve extremely fast data transfers with dual 10 Gb ethernet networks, standard with FREDC installations.
UFRED COMPACT ENTRY LEVEL
It is also called μFRED Digital Intelligence system showcasing its extremely dedicated forensic investigation tool - Compact Entry Level.  It is on the higher side of the shopping list of forensic investigators organizations as it gives both pace and quality assurance in a single go.  This comes with the following configurations:
➔  An Intel six-core i7-8700, 3.2 GHz CPU with 12 GB cache.
➔  The μFRED comprises three storage drives for the OS, database/cache/temp, and case data are standard
➔  14 different USB connections providing expansion flexibility.
➔  An integrated Gigabit Ethernet connection
➔  Integrated WiFi and Bluetooth for additional connectivity.
ULTRA KIT ULTRABLOCK
ULTRAKIT ULTRABLOCK is one of the primary choices of digital forensic investigators for years as it covers a broad area of gathering evidence of modern and legacy storage devices.  ULTRABLOCK is a secure, efficient, agile, pace, and convenient forensic imaging solution that requires no additional time management than the usual as it forms a secure forensic connection between the host computer and suspect storage device.  It comes in standard with native I/O matched to specific storage media and SuperSpeed USB 3 host connections.
We are keen to arrange our client-oriented service of Digital Intelligence for you or your organization or else we can give proper training and certification to you for learning any of the Digital Intelligence Forensic Toolkits.  You can also call us for purchasing these wonder user-friendly devices for your forensic science cases.