Computer Forensics ACE Course Training and Certification
November 17, 2021
2022-10-12 17:20
Computer Forensics ACE Course Training and Certification
Computer Forensics ACE Course Training & Certification
Craw Security Provide Computer Forensics ACE Course Training and Certification program.
The ACE® idealizes your proficiency with the Forensic Toolkit technology. Although there are no pre-requisites, good candidates will benefit from taking FTK Bootcamp and FTK. The intermediate course as a basis. In preparation for the process, candidates are asked to test their knowledge of the skills acquired in FTK. Bootcamp and FTK Intramediate Programs by reviewing your course manual. for the above-mentioned courses.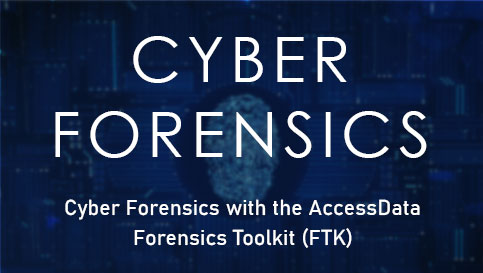 What will you Learn in ACE Course
The program consists of a group of lessons and a practice test. The lessons are PDF user guides for each tool and a video overview of the function of each tool in the UTK® (Ultimate Tool Kit®). You may go through each one in order or skip around as you desire. It is not required that you complete the program or any lesson before you take the ACE exam. This program is just being provided as a review and study platform if you wish to use it.
CRAW Security offers you FTK services in all Industrial sectors
The ACE Exam is Designed to check that if the user is proficient with the tool or not under the forensic investigation workflow. There is no minimum Education Qualification line for this Certification exam, it is recommended that the user have some experience with the tool or have taken the following courses:
The ACE Exam has 25 Questions. The user will have to create a case, load, and process the Evidence. The image file and any associated files will be provided by us. FTK is required to take the exam, the current version of ACE was created by FTK 7.4 and FTK 7.4.2.
Exam Time is 3 hours. user will need to create a case and do some preliminary processing before starting the exam. If during the exam, you are logged out for being idle the timer will be stopped automatically and you can start back the exam.