Biggest Black Friday Sales in india 2022 | Flat 20% Off All Courses
November 22, 2022
2022-11-26 18:38
Biggest Black Friday Sales in india 2022 | Flat 20% Off All Courses
40% OFF ON ALL COURSES
CYBER MONDAY SALE
The Best Cyber Monday Deal For All Cyber Security Courses You Cannot Find Anywhere Else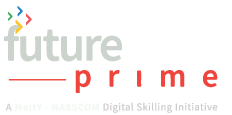 FutureSkills Prime Partner (A MeitY  NASSCOM Digital Skilling Initiative)
Accredited by NASSCOM, approved by the Government of India
Cyber Security Courses at Flat 40% OFF
Eccouncil, CompTia, Offensive Security, Cisco, Red Hat, Python, CISA, CISM, CISSP Training Courses
Craw Security Provides the Best Training and Certifications Information and Cyber Security Courses in Delhi. We will give you 100% Job Guaranteed Advanced Courses in Information Security and Cyber Security Training and Certification Courses in Delhi. Craw Security is the Best ATC Partner with Eccouncil, Cisco, CompTIA, Redhat, Python, IGC, PECB, and more. We provide Globally International Certifications Like Eccouncil CEH v12, CHFI v10,  Eccouncil CPENT, CompTIA Security plus CompTia N+, CompTia Pentest, CompTia CYSA, and many more information security and Cyber Security Training and Certification Courses provide by us.
Enquire Now
Training Available 24*7 Call at +91 9513805401
Are you ready for an amazing journey of Cyber Security Career where you can live a life with practices and presentations? Craw Security is offering the opportunity to begin a new life, Now!
Cyber Security Courses Cyber Monday Sale
Cyber Security Course 2022
Google Review (1,156)
★★★★★
In our Cyber Security Winter Training 2022-23, multiple cyber security courses are delivered under the guidance of superbly experienced trainers and mentors. In addition, the prominent courses that are being offered during the Cyber Security Winter Training 2022-23 are Ethical Hacking, Penetration Testing, Cyber Forensics, Networking Administration, Mobile Penetration Testing, Python Programming Course, and many more. One can also take a budget-friendly 1 Year Diploma in Cyber Security Course that will provide a wholesome package of cyber security training.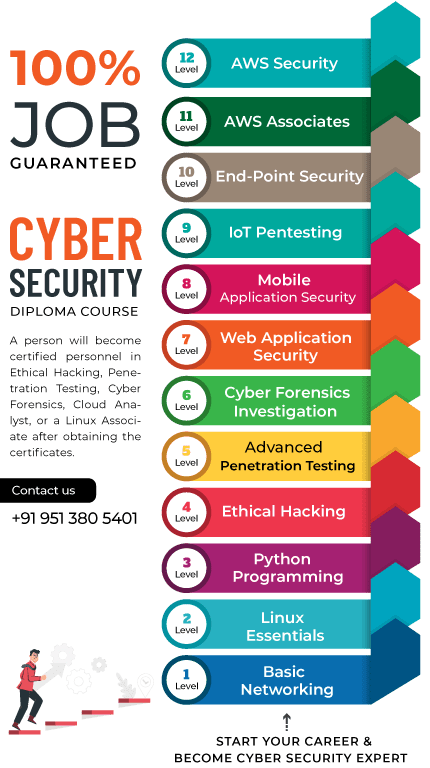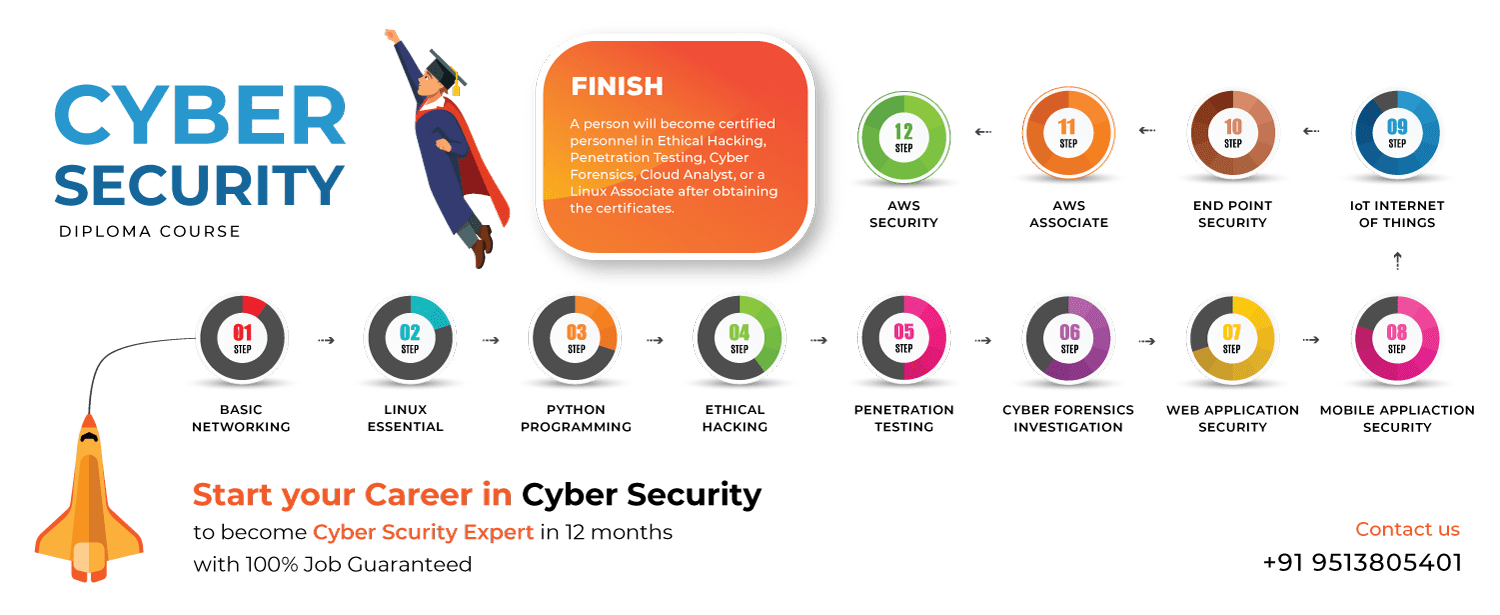 A high-end cyber security course providing institution with numerous accreditations and affiliations with Information Security supergiant.
Pocket-Friendly Courses that fit every budget.
Highly professional and well-experienced trainers and mentors.
Duly verified study material from several cyber security experts
All Learning Formats Availability.
Whether you are in IT, Manufacturing, Healthcare, Telecom, Banking, Agri-Business, Automotive, or any other sector, everyone needs to understand the impact of digital technologies.
Craw Security InfoSec courses are meant for everyone who is working on internet-based gadgets or websites to understand all the cyber security parameters.
Frequently Asked Questions
Cyber Monday is basically an e-commerce terminology describing the Monday after the U.S.Thanksgiving weekend.
Both bring many deals as many e-commerce organizations put a sale on their products both on BlackFriday as well as on Cyber Monday.  Hence, it is wiser to wait till Monday to go shopping at prettydiscounted prices.
Both are separate days when many e-commerce websites or organizations do offer many products at much-discounted prices.
Cyber Monday, which comes post-US Thanksgiving Day, is generally a 24-hour window online event that is nothing more than the extension of the Black Friday Sale event.
Yes, on this 24-hour shopping event, which is an extension of the Black Friday Sale, things go much cheaper than they are on their usual days
There are almost 11 courses in Craw Security that are fully affiliated to FutureSkills Prime such as the following:
Basic Networking
Python Programming
Ethical Hacking
Advanced Penetration Testing
Cyber Forensics Investigation
Mobile Application Pentesting
Web Application Pentesting
Internet Of Things (IoT) Pentesting
Endpoint Security
AWS Associate
AWS Security