Cyber Security Awareness: Craw Security
January 11, 2022
2022-10-10 16:06
Cyber Security Awareness: Craw Security
About Cyber Crimes occurring all Around the World
Secure your organization's brand value by enhancing the knowledge quotient of your employees to the optimum level for confirming the future growth rate of your company.  We, at Craw Cyber Security, provide you Aware by EC Council with its best-in-class services to track, detect, and resolute the key loopholes in the knowledge management of your organization's workforce.
We (Craw Cyber Security) are a genuine, authentic, and accredited partner of EC Council delivering their verified quality products and services.  Just to ensure that your organization does well you need not worry as we will surely check and train you every step of the industry expertise to your needful employees after the due verification through our Phishing techniques to track down your most vulnerable human resource. We will teach you Each and every step to find the necessary information to defend themselves and secure their organization's assets from damage or loss.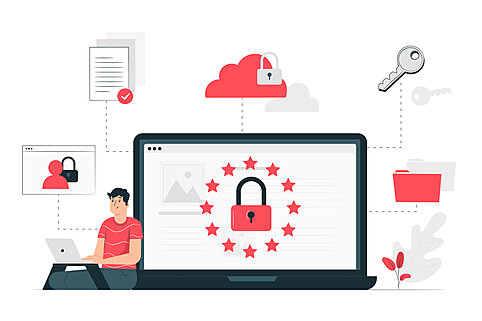 Key Features of our Program
Beyond Cloud Solutions: Aware always deals in cloud-related awareness training which boosts the data handling capabilities. One can easily watch and learn the videos and classes just like playing some online games with an account official dedicated to the user exclusively.
On-demand customization: We are ready to modify our training program especially for the organization tailored exclusively to cater to the needs of the organization and their work module or projects.
Mobile app for gamification: Aware dedicatedly delivers its world-class authentic training for awareness by delivering badges in the form of game mode at different levels of training in order to boost the enthusiasm of learners.
White-label content: We will create the content as per the name of our clientele as we do change our name from the training module to the name of the organization itself in order to enhance the brand awareness of the organization.
Phish reporter plugins: Continuous E-Mails to track down and report phishing to the employees and their reporting managers to notify them of the Security Awareness Training registration as per the Phishing results.
MSSPs account management: An account is made of the candidate going for training. All the needed information sharing, accreditation, and other data will be shared in the concerned portal of the particular candidate in their account.
Let us Talk About
Why you should take Aware Security Awareness Training?
It is a harsh and worrying factor to handle a possible consequence of a phishing attack which may be both time-consuming and expensive to bear which may lead to the whole network compromisation due to a single wrong click with the lack of awareness and knowledge. We give our prominent training program that benefits the organizations in many ways such as:
Always prepare and train your employees through proper KTs (Knowledge Transfer Classes) that they always contact the IT Department before clicking on any suspicious links, articles, or other irrelevant information.
Assuring that there is a department or section that should be there to report attacks and confirming that all of your employees are very much aware of them.
Training your cultured employees with phishing attacks on an annual or semi-annual basis, we also provide on-the-fly training when a possible attack occurs.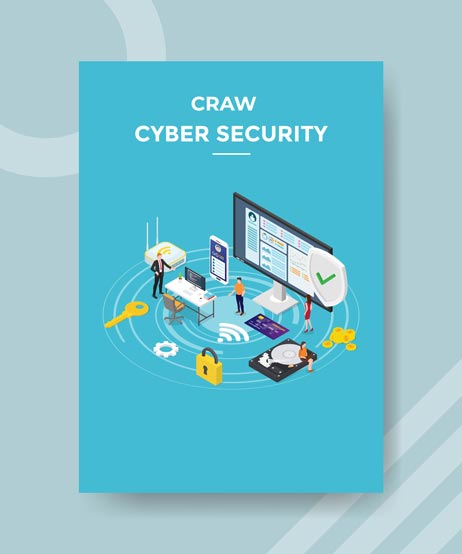 Why choose Craw Cyber Security for Aware Security Awareness Training?
Craw Cyber Security has created a benchmark in the domain of creating genuine awareness among people regarding possible Cyber Threats and Cyber Attacks that are trending on day to day basis through our varied methods.
We are a credible source of information with the help of prime partners which are the giants in the industry of Cyber Security and Training & Certification background such as EC Council, CompTIA, CISCO, Red Hat, and many more.
We have engulfed a vast area on the world map by providing our premium franchise to several states in the country and even to overseas countries like Nigeria, and still planning to franchise some institutions in European as well as American countries.
Craw Security is the authorized Aware Reseller in Delhi NCR as well as Aware Reseller in India by the reputed EC Council.
We had won the prestigious "ATC Circle of Excellence Award" for the year 2021 by the honorary EC Council for our outstanding contribution in the domain of Cyber Awareness.