Learn Online CompTIA PenTest Plus Course in Delhi
Learn the invaluable CompTIA PenTest+ Certification Training for having a soul knowledge related to various aspects of penetration testing of various interfaces such as Web Pentesting, Mobile Pentesting, Network Pentesting, Software Pentesting, and many more. This magnificent CompTIA PenTest+ Course is dedicatedly designed and developed, especially for the cyber security professionals tasked with penetration testing and vulnerability management in their respective IT organizations.
Accreditation with : CompTia
Book a FREE Trial Class
Training Available 24*7 Call at +91 9513805401
What will you Learn in CompTIA PenTest Plus Training Course in Delhi
Through the dedicated methodologies of our experienced instructors and mentors group, Craw Cyber Security Institute provides its best-in-class CompTIA PenTest+ (PT0-001) Training and Certification for the students who want to make a shinier career in the VAPT solutions providers. The institution of Craw Cyber Security at Saket and Laxmi Nagar locations provides its authentic and genuine curriculum through the interactive live classroom sessions duly delivered by our highly qualified and experienced faculty members hailing from varied backgrounds of cyber security and VAPT organizations.
Moreover, an online course version of the curriculum possessing a detailed explanation of PenTesting skills and expertise has also been provided by Top CompTIA PenTest+ Courses Online featuring some of the major specializations in it.


High Profile Teachers for CompTIA PenTest+ Course & Certification in Delhi
There is a wide variety of experienced teachers and mentors in the Saket and Lakshmi Nagar branches of Craw Cyber Security Institution in Delhi NCR. We have engaged an expert team of qualified professionals who can be great educators when it comes to passing on the important knowledge quotient to our understudies.
If you thinking to initiate a great career as a VAPT solutions provider then this is certainly in your zone to thrive with the help of our renowned educators and mentors to solve your queries in a single go.


CompTIA PenTest+ Course Specilizations
You may enroll in this awesome and magnificent course delivering the most versatile curriculum possessing all the intermediate skills required for doing the Vulnerability Assessment and Penetration Testing (VAPT) solutions. The main features of this course are as follows:
• It is a high-level skill possessing Cybersecurity Certification Course that offers the most updated CompTIA Pentest+ Course assessment program and vulnerability assessment.
• CompTIA Pentest+ Certification Training provides the confidence and new strategies for improving IT security.
• It is duly delivered by the experienced teachers at Craw Cyber Security Institute that can literally transform a basic individual into a fully developed VAPT professional.
• One can sincerely use the state-of-the-art infrastructure of the premises of Saket and Laxmi Nagar branches of Craw Cyber Security Institute which can be very helpful during the practical training and practice sessions of CompTIA PenTest+ Syllabus.
• With taking our awesome course study material of CompTIA PenTest+ Course & Certification in Delhi, a basic individual go fully prepared for tackling the CompTIA PenTest+ (PT0-001) Exam.


CompTIA PenTest+ Vs OSCP
Both the two certifications of CompTIA PenTest+ and OSCP are identical in many things as they are both based on penetration testing skills and ethical hacking techniques, and both are worth the time and money for the one who is thinking to switch to VAPT solutions providers background in near future. But there are sincerely some differences on some grounds where users can opt which course one should take or want to go as described below: 1. Exam Length: The Offensive Security Certified Professional (OSCP) exam length concludes around 48 hours (24 hrs Practical + 24 hrs Practical Findings Theory). The PenTest+ possesses around 85 MCQs with around 3 hours of time to resolve them. 2. Exam Format: OSCP is a PBQ (Performace Based Questions) while CompTIA PenTest+ is an MCQ type exam. 3. Difficulty Index: Since OSCP is strictly based onto practical examination, it is likely to be more difficult than the PenTest+ as it is more focused on the MCQ-type questionnaire. 4. Reputation and Job Opportunities: Both the certifications possess their own market values and open different types of job opportunities after completion of their respective training and certification from a professional institution.
Show More

∨
| Name | Testimonial | Review |
| --- | --- | --- |
| Kirti Mittal | Best place for Ethical hacking training very professional staff I taken online classes best experience guys try once you will love it thank to . | |
| Charles Peterson | I based in Canada took online training for CEH V11 Ethical hacking from this Institute. I am truly happy to choose this Institute and also want to appreciate this institute qualified trainers best management. | |
| Romonia Peterson | Best Institute in Delhi that provides the best Ethical hacking Course. I learnt many skills from here under the guidance of Sidharth Sir who have been very helpul and supportive. | |
| Natasha | Best training for CEH Ethical hacking. I learned a lot of practical knowledge in Ethical hacking , worth for money totally satisfied with training. Highly ecommended to others students. | |
Frequently Asked Questions
About CompTIA PenTest Plus Training Course in Delhi
Is CompTIA PenTest+ Practical?
No, the CompTIA PenTest+ Course is not a practical examination instead it is an MCQ-based examination.
Is PenTest+ A good certification?
It is certainly a good certification course for the one who is searching for a good career in pentesting and cybersecurity domains. CompTIA PenTest+ Certification Training can be a game-changer for pentesting job aspirants in some of the reputed organizations in the market.
What is CompTIA PenTest+ exam?
CompTIA PenTest+ Exam is the needful examination dedicatedly required for validating one's skills and knowledge that one has gathered during the CompTIA PenTest+ Course & Certification in Delhi from a recognized and accredited institution such as Craw Cyber Security Institute at Saket and Laxmi Nagar locations in Delhi NCR.
Does PenTest+ require coding?
For understanding the basic fundamentals of pentesting, you are certainly not required to have a greater knowledge of coding while if you want to go the intermediate or expert levels of pentesting you will definitely need to have a firm grasp on coding and programming languages. Hence, PenTest+ requires coding to be an expert-level professional in the challenging marketplace.
Which is better CEH or PenTest+?
Doing Ethical Hacking and Penetration Testing are two different things that are interdependent on each other. It is like comparing cake to flour which is impossible as cake cannot be made without flour while flour is highly used in making so many other items rather than the cake itself. Similarly, Penetration Testing is a part that can be done for anything such as Network, App, Website, Software, etc. while doing ethical hacking is a far different thing than only pentesting.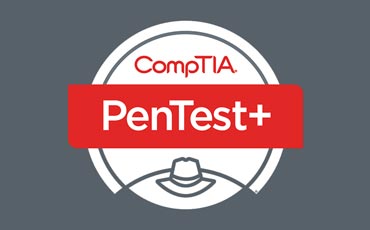 Learn Online CompTIA PenTest Plus Course in Delhi
CompTIA PenTest Plus Training Course