Best Ethical Hacking Course & Certification Provider | Cyber Security | Networking Courses
January 9, 2022
2022-01-18 16:42
Best Ethical Hacking Course & Certification Provider | Cyber Security | Networking Courses
Find a Perfect Path for your Career
Choose out of 50+ Mentors. Trusted by 250k users.
Industry Experts and Top Professional Trainers.
Book Your No Cost Demo Session
Winter Training Internship Program
We organize a winter training internship program in Delhi. In Craw Security students can learn with live online classes and offline classroom classes with our certified trainers. This winter training we provide you extra benefits with an extra curriculum and exam tests which help you to make build your career under the Guidance of Information Security and Cyber Security Expert Mr. Mohit Yadav.
Diploma in Cyber Security Course
100% Job Guaranteed after Completed Cyber Security Course & Certification which is designed by the Cyber Security Expert Mr. Mohit Yadav
Include 12 Cyber Security Courses
Live Online / Offline Classes
No Cost Lifetime Video Access
Craw Security Provides Information Security and Cyber Security Diploma Courses to become Cyber Security Expert in IT Industry with 100 % Job Guaranteed.
online and offline courses
Training & Certifications
We Provide cyber security course and Certifications by our Prime Partners with Market Researched Latest Curriculum Providing Modules Enriched with the Latest Techniques knowledge and Subject Insights. Top best ethical hacking course and cyber security Courses offered by Craw Security are Career Oriented and Designed to Cater Resolute all Industry Quarries and Issues with the help of our Premium Partners in the Domain of Cyber Security.

Craw Cyber Security offers a high level of Technical Education to the Students, Corporate Clients, and Partners in IT Industry by our Well-Qualified, Certified, and Experienced Trainers.
You will be Offered Lively & highly interactive Classroom Training on Real Live Projects.
Online Training Project will be Given to Our students to give them practice.
Our Experienced & Professional Team Provides Training in Corporate to Enhance their Skills.
At Starting Package 4-5 Lacs per annum After Diploma Training.

AccessData offers industry-leading solutions that put the power of forensics in your hands. AccessData has worked with more than 130,000 clients in law enforcement, government agencies, corporations, and law firms around the world to understand and focus on their unique collection-to-analysis needs.
Craw Security Provide FTK Tool-Based Training and Certification in Cyber Security with Various Forensics Tools.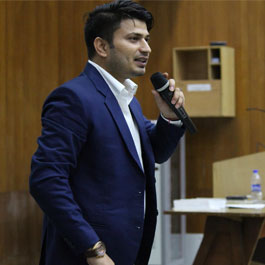 We provide live webinars sessions for those students who want to build their professional career in Cyber Security and Information Security domian.
We Help you to Grow Your Business
We Give you our Best Training and Certification  Accreditations
Our Top-Notch Cyber Security Consulting Services
Why Franchise with Craw Security
Craw Cyber Security is a professional institution founded in 2010 by a think-tank, Mr. Mohit Yadav. Craw Cyber Security offers Cyber Security Training in New Delhi and PAN India providing industry-oriented education to the students and making them ready-to-go for a sound a career in the high market competition. Our Certificates and Diploma courses are designed from the extremely qualified subject matter experts possessing the right amount of experience to deliver authentic cyber security course & training with utmost mentorship to clarify every single factor of the curriculum efficiently.