Best Ethical Hacker training Course
CEH v12 Summer Training Program in Delhi
Register Yourself for the Certified Ethcial Hacker Summer Training Program in Delhi with the most-wanted trainers and mentors as teaching staff with more than 10 years of experience.
+91 951 380 5401
Connect With Expert
10+ Years of Experienced Trainers
Craw Security has engaged some of the best Cyber Security and Ethical Hacking personnel on the job having 10+ years of Teaching experience.
A Hands-on Approach to Live Projects Practice
Our world-class teaching staff provides practical sessions on live project-based learning methodologies for our understudies.
Verified Study Materials
A verified rich source of Paid Tools & Study Materials will be provided during the Online Summer Training 2023 to all the participants.
A Genuine Curriculum
This high-end Ethical Hacking Summer Training Program in Delhi is dedicatedly based on a genuine curriculum duly verified by numerous information security experts all over the world.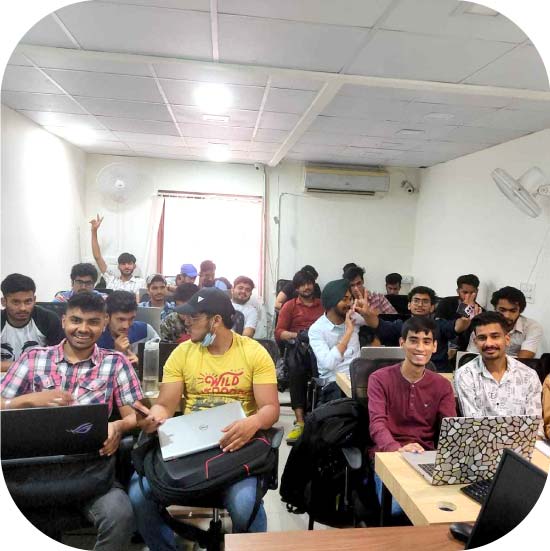 Registrations Open! (Ethical Hacking Course)
Summer Internship in ethical hacker Training Program
We are keen to provide the CEH ethical hacking Summer Training in Delhi to the students having a deep interest in initiating a shining career in Cyber Security and Ethical Hacking domains.
Anyone having an intention to know more about the Information Security background can sincerely connect with our in-depth CEH ethical hacker Summer Internship provided by the most authentic and experienced trainers in Delhi.
Start Your Ethical Hacking Voyage
Our Upcoming Batches
Join Our latest Ethical Hacking Course and Certification Classes
| Name | Date | Timing | Mode |
| --- | --- | --- | --- |
| CEH v12 | 03 Mar 2023 | 10:00 am – 02:00 pm | Online |
| CEH v12 | 06 Mar 2023 | 10:00 am – 02:00 pm | Offline |
| CEH v12 | 13 Mar 2023 | 12:00 pm – 02:00 pm | Offline |
Open Registration Form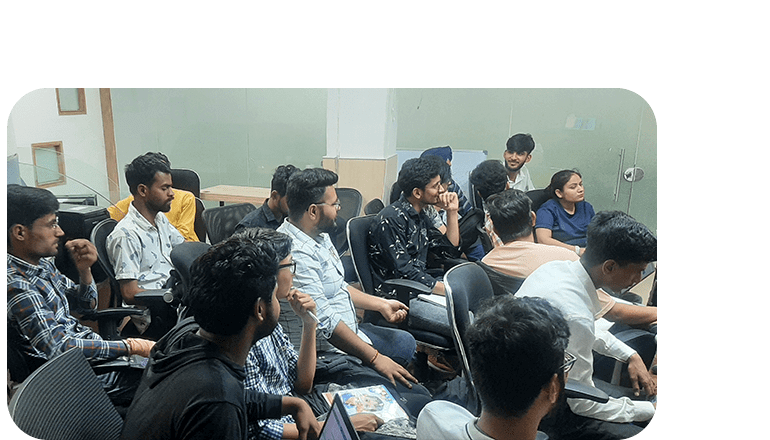 Benefits of Summer Training in Certified Ethical Hacking Course in Delhi!
certified ethical hacker Summer Training course
Learn from the Best Ethical Hacking Institute for Summer Training in CEH v12 Course.
100% Placement Assistance
Craw Security provides a "100% Placement Assistance" from its Department of Training & Placements for all the candidates who successfully complete this majestic course having long-term benefits in real-time factors. Some of the prime features of our Department of T&P are as follows
Expert Guidance having 15+ Years of Industrial Experience
Interactive Live classroom training sessions providing chief fundamentals associated with Cyber Security and Ethical Hacking fundamentals.
Full student support for availing the study materials through a specified department on the job.
A special cell for taking queries of our on-campus students.
Open Registration Form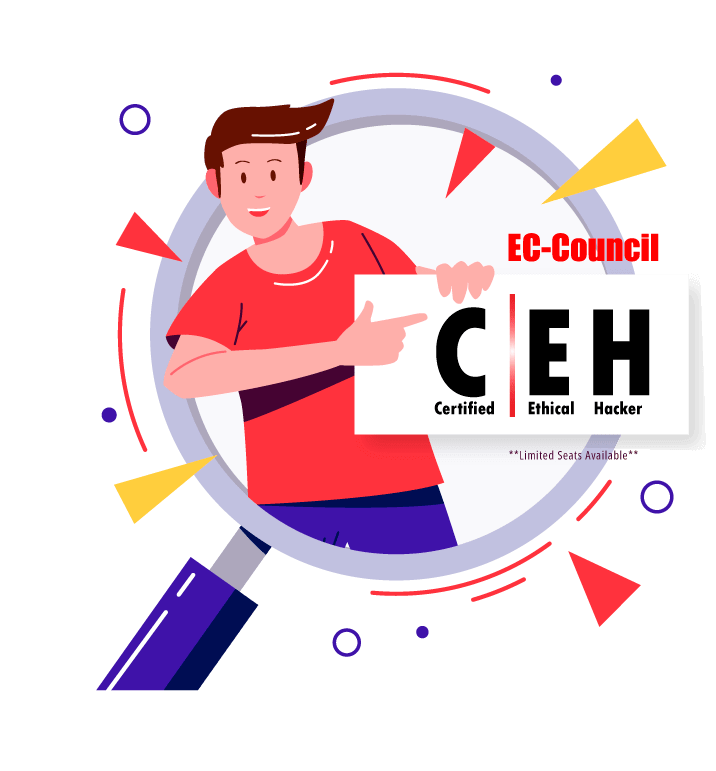 01
» Basics of Ethical Hacking
» Foot-printing Active
» MIn-depth Network Scanning
» Enumeration User Identification
» System Hacking Password
» Viruses and Worms
» Trojan and Back door
02
» Bots and Botnets
» Sniffers MITM with Kali
» MSniffers MITM with Windows
» Social Engineering Techniques
» Denial DOS & DDOS Attacks
» Web Session Hijacking
03
» SQL Injection Manual Testing
» Basics of Web App Security
» Hacking Web server's Server
» Hacking Wireless Networks
» Evading IDS, Firewall
» Honey pots
04
» Buffer Overflow
» Cryptography
» Penetration Testing: Basics
» Mobile Hacking
» Internet of Things (IOT) Hacking
» Cloud Security
We provide the various modules possessing all the necessary information crucially required for a person for becoming a genuine and successful Ethical Hacking personnel in a verified IT organization functioning smoothly.
Download Syllabus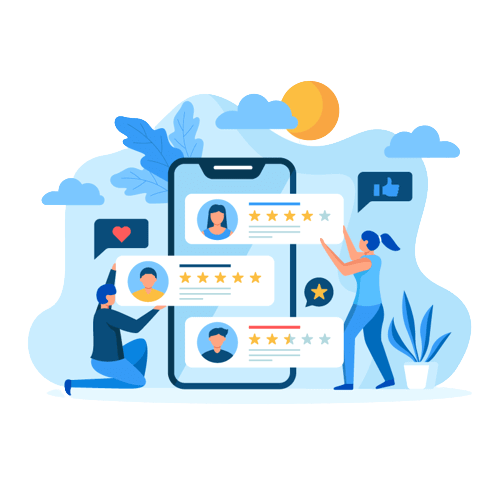 Testimonials
"I joined this CEH v12 Summer Training 2021 with Craw Security and the teacher were very good and supportive. They briefed all the fundamentals so patiently. I like this training very much."
"Me and my friend Anjali joined this Summer Internship Training in CEH v12 2021 and we like it very much. Teachers were very good and knowledgeable. They elaborated the concepts very easily."
"I like the teachers very much in the Certified Ethical Hacker Summer Training Program in Delhi at Craw Institute. I was being provided with good books having sufficient information related to Cyber Security and Ethical Hacking concepts."
"For me Craw Security is the best Ethical hacking Institute in India, their Certified Hacker training is best in all Circumstances and i got the best Ethical hacking class near me"
"Nice environment to study in the Online Summer Training 2023 with good educational content regarding Ethical Hacking Training in Delhi. Good teachers with nice experience in Ethical Hacking fundamentals."