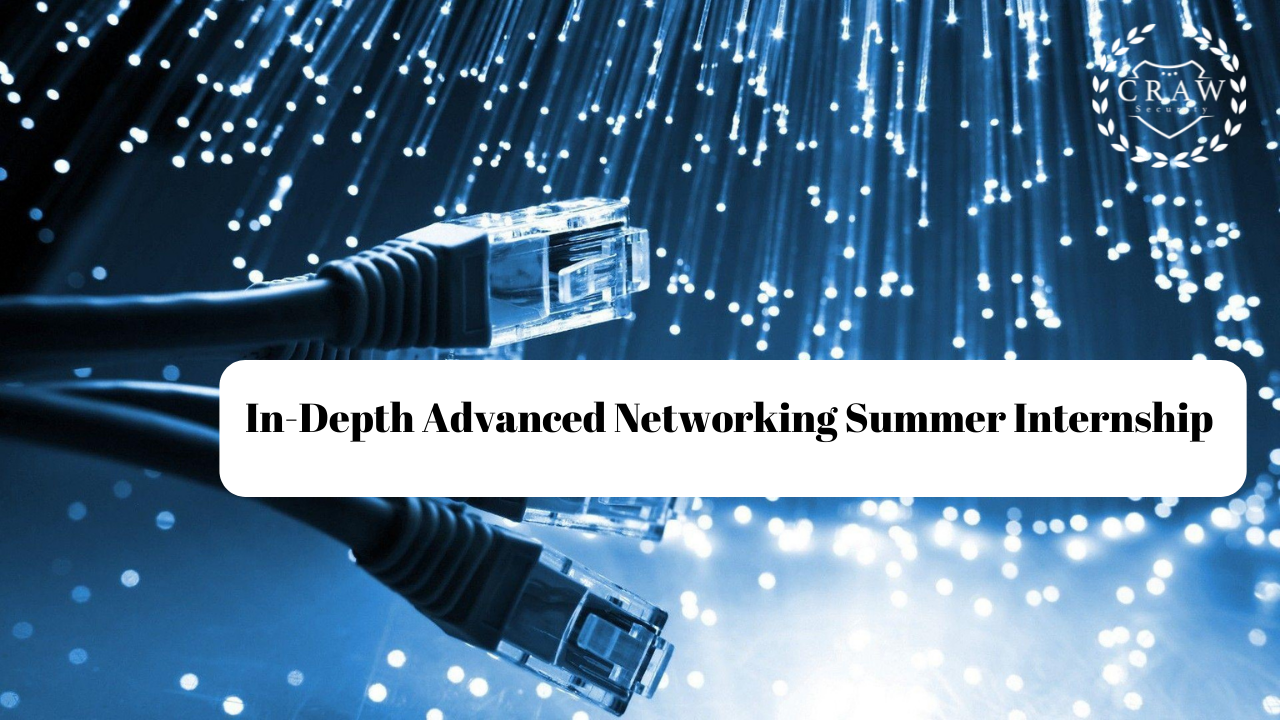 In-Depth Advanced Networking Summer Internship
DELHI | NOIDA | LAXMI NAGAR | GURUGRAM | KERALA | PUNE | BANGALORE
Summer internship by CRAW In-Depth Advanced Networking Summer Internship will provide fundamental knowledge for an IT career by including 360degree knowledge of IPv4 and IPv networks.
In-Depth Advanced Networking Summer Internship will help you to configure of network components like switches, wireless LAN controllers, router, managing network devices and removing basic security breaches. Along with this, builds foundation for network programming, automation of networks and other types of software networking.
In-Depth Advanced Networking Summer Internship will dive into the basics of dynamic routing protocols and Open Shortest Path First (OSPF) which is very common these days and post that, individual will learn advanced Networking techniques like Spanning Tree Protocol (STP) and Rapid Spanning Tree Protocol (RSTP)
Learn more about the In-Depth Advanced Networking Summer Internship course Online
Online In-Depth Advanced Networking Summer Internship Training Program
In-Depth Advanced Networking Summer Internship will help you to configure of network components like switches, wireless LAN controllers, router, managing network devices and removing basic security breaches. 
Anyone who wants to learn networking basic can dedicatedly indulge themselves in the magnificent training of the Top Basics Course related to the networking genre with full enthusiasm and sincerity.The high-end institutions of Craw Security at the state-of-the-art premises of Saket and Laxmi Nagar locations offer the Best Networking Course for Beginners that can literally be very beneficial to the understudies looking for initiating a booming career in networking field.
Book a FREE Trial Class
Training Available 24*7 Call at +91 9513805401
In-Depth Advanced Networking Summer Internship Course Content
Summer Training Internship Program in Delhi | Laxmi Nagar | Saket
Summer Training Upcoming Batches
WHAT WILL YOU LEARN AFTER DOING THIS SUMMER INTERNSHIP?
After completing this winter internship, you will be thorough with: