Best Cyber Security Courses Institute | CEH EC-Council | CISCO
August 25, 2020
2021-03-09 10:49
Best Cyber Security Courses Institute | CEH EC-Council | CISCO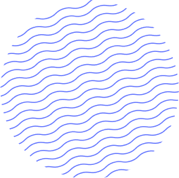 One Year Advanced Cyber Security Diploma Course.
Increase 2x more JOB opportunity
Trainings & Certifications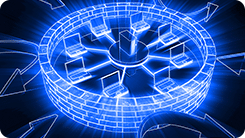 Certified Penetration Testing Profestional (CPENT)
★ ★ ★ ★ ★
Duration - 40 Hrs         All Levels
(CPENT) program teaches you how to perform an effective penetration test in an enterprise network environment that must be attacked, exploited, evaded, and defended.
Network Penetration Testing Perimeter Devices
Penetration Testing Scoping and Engagement.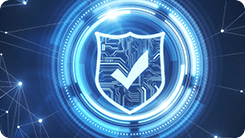 Comptia Security Plus Training
★ ★ ★ ★ ★
Duration - 40 Hrs        All Levels
Comptia is a Worldwide Leading Provider of IT Certifications. It provides major Certification in Security+.
CompTIA is Recognized Universally for producing industry leading certifications. Worldwide, almost
Leader in Security and Network based Certifications.
1 Year Diploma in Information Security
To know more about the specific nature of the Diploma Courses
6 Month Diploma in Information Security
Identify and Respond to Threats Quickly and Confidently 
You Can Protect Your Organization From
Cyber Attacks by Us
People Say
About Crawsec
One Stop-solutions for all Internationally Approved Trainings in Information Security, Programming, Artificial Intelligence, Cloud Technologies and Development.
Nice Teachers
Awesome experience. Wonderful teachers. Explained the topics in a very easy and understandable way during my training. Thank you Craw Security!

Faculty Quality
The teaching skills are the best, The way they communicate and present there thought and ability to make you learn new things easily and quickly.

Best Support
Best place to learn ethical hacking, networking and many more stuff. Many varieties of courses and superb trainers. Do give it a try to this institute.

Great quality!
Good Teaching methods. They solved chapter doubts nicely and faculty of this institute are so friendly and well experienced. Thank you

Training and
Consulting Partners
Craw Cyber Security provides Job Oriented Training to all Students, and they Get Jobs as soon as they Complete their Training.