Best Information Security Diploma Training & Certifications in India
As the global market is stepping towards creating a sound environment for technology-based gadgets and smart devices, there has been a steep rise in the number of cyber-attacks and social engineering fraud activities by some malicious threat actors.  Just in order to avoid or lessen the number of these serious cyber-attacks, many major and minor cyber security players have jumped into the global market to provide Top Information Security Courses in India.  These courses are offered by some of the leading information security institutes in the country empowering the future generation with the right kind of power of authentic Information Security knowledge under the observation of knowledgeable training professionals.
Created by : Craw Cyber Security
Course Include: Training & Certificate
Accreditation with : Craw Cyber Security
Book a FREE Trial Class
Training Available 24*7 Call at +91 9513805401
Information Security Courses for Beginners
Just to provide the audience with the best-in-class Information Security Courses for Beginners, many cyber security institutes have fastened their seatbelts to their optimum levels in order to offer the students with the best training instructors they can afford. In the same league, Craw Security is offering its high-end diploma and certificate level courses that can nicely transform a basic individual into fully-fledged information security professional.

At Craw Security premier class institutes at Saket and Laxmi Nagar facilities in New Delhi, we offer cyber security courses with a pretty decent approach to live project training sessions so that our students can grasp each and every minor detail of the program from the grassroots level. In addition, this will enhance a student's mindset to the optimum level in learning the basic fundamentals from the initial level to the advanced level.
Online Information Security Courses with Certificates
People who are desperately searching for an Information Security Course Online can go for a deeply researched curriculum at our high-end information security institution of Craw Security. However, one can either choose the normal offline version of this course at the state-of-the-art premises of Craw Cyber Security Institution at Saket and Laxmi Nagar locations in New Delhi.
We understand precisely that the Information Security Courses in India from a duly accredited and affiliated information security institute cost a hefty amount of money to the students as they charge a lot to impart this form of crucial knowledge. On the other side, Craw Security is primarily affiliated with most information security courses providing market players in the world as their official learning partners such as Offensive Security, EC Council, Red Hat Inc., CompTIA Technologies, CISCO Technologies, etc.
Nevertheless, CRAW (Cyber Research & Analysis Wing) is offering the future generation of India the crucial and the Best Information Security Courses that can certainly land them a job that is pretty game-changing for them.
Information Security Course Outcomes
A student can certainly grasp the following technologies as the Information Security Course Outcomes:
1. Configure and capable to perform penetration testing over the networks, systems, software, web applications, execution of varied forensics tasks, etc.
2. Able to automate distinguished penetration testing tasks.
3. One will be capable to develop numerous policies and methodologies to supervise enterprise security risks.
4. Assess and convey the human part in the varied security systems with a prime focus on ethics, social engineering vulnerabilities, and training methodologies.
5. One would also be able to decode and forensically analyze security happenings.
Show More

∨
What will you Learn in this Course
Content for Best 6 Month Diploma in Information Security in Delhi
Frequently Asked Questions
About Information Security Courses in India
Which cyber security course is best for beginners?
Among the several cyber security courses for beginners on the Pan India basis, Craw Security is providing the best-in-class Information Security Courses in India duly providing its training to the future generation of India for developing a quality cyber security workforce that can sincerely mitigate the possible cyber attacks on various IT infrastructures as professional security analysts.
What is Craw cyber security?
Craw Cyber Security is an information security institute that delivers quality training and certifications related to cyber security in the vicinity of Delhi NCR for offline instructor-led classroom training while the online sessions are conducted via VILT mode for everyone on this planet.
Can a beginner learn cybersecurity?
Yes, an entry-level person with a keen intention to learn the varied functionalities, fundamental concepts, and guidelines of the Information Security Courses in India can certainly opt for Craw Cyber Security Institution in Delhi at the two most remarkable educational branches – Saket and Laxmi Nagar.
Moreover, if you wish to start a fresh Information Security Course, then you can call us at +91-9513805401 and have a word with our educational counselors for setting up a demo session with our primetime teaching trainers who are also prime security analysts in the global market.
Can I be a self taught cyber security?
Yes, there are numerous self-taught or self-learning cyber security courses duly available in the global market that you can do to teach yourself the basics of cyber security at your own pace at any favorable time and place of your choice.  Moreover, you should check the quality of the course, the experience level of the teaching trainer, and the number of accreditations of the particular institution.
Similarly, Craw Security possesses all the required qualifications to impart quality education in the field of information security courses with the right combination of trainers and mentors.  Hence, give us a chance to explain and call us at +91-9513805401 on our 24X7 hotline mobile number.
How do I start cybersecurity with no experience?
By learning through Craw Security – the best information security institution in India, you would start learning cyber security courses with no previous experience needed for the same.  However, proper exposure to the field of cyber security and prior IT knowledge can be fruitful before entering into cybersecurity.
For more information, call us at +91-9513805401.
How do I learn information security?
You may learn information security by enrolling yourself in proper information security courses in India under the guidance of high-end trainers and mentors imparting quality education.  In the same vein, Craw Security is offering premier information security courses at Diploma and Certificate levels duly recognized by Govt. of India.
Does cybersecurity require coding?
Yes, there is a vast need for coding skills, networking fundamentals, and Linux essentials for performing various cyber security tasks.
Who can study cyber security?
Anyone with a keen intention of learning a wide variety of cyber security fundamentals can opt for a genuine information security course by numerous cyber security institutions in the market.
Moreover, you may start learning information security courses on either online or offline modes under the observation of premium category trainers and mentors by the Craw Cyber Security Institution in New Delhi.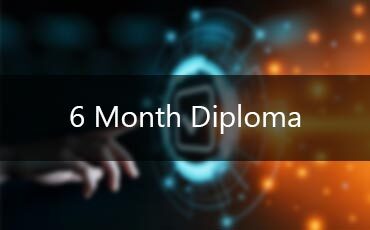 Register Now Before Registration Closed
& Grab 6 Month Diploma Course Benefits
Information Security Diploma Training Course